Techniques for Active Enriched Learning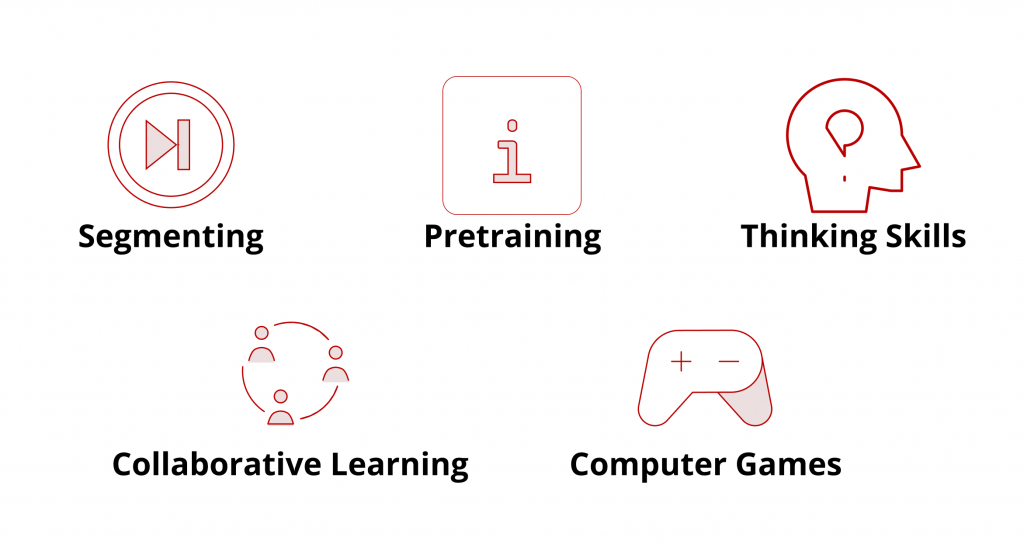 Start Any Time
Work on your pace and you will have instructors available to help you answer any questions. Duration
Approximately 3 weeks, 6-8 hours/week Fee
$1500 - Professional Rate
$500 - Full-time Student Rate*
*Proof of full time student enrollment required. Acceptable forms of id include a letter from your university's registrar office or an unofficial transcript. Email your documents to learnlab-help@lists.andrew.cmu.edu
Certificate Course Description:
In this course, you're going to learn about various techniques for enriching active learning. These techniques include principles of segmenting and pretraining and principles for effective computer-mediated collaborative learning. They also include techniques to help learners build job-specific thinking skills and an exploration of when and how educational games can offer more learning that is both effective and motivating. You will learn how to apply each of these techniques in a practical context and interpret the result to design effective learning experiences. If you find it interesting and want to dig deeper, you can take other courses that elaborate on the principles and methods used in learning engineering. 
Our team hosts office hours for all courses over Zoom on the 2nd and 4th Wednesday of each month, 10:00 AM – 11:00 AM EDT/EST (4:00 PM – 5:00 PM CAT). On 2nd Wednesdays, Dr. Ken Koedinger, who is the Director of the Masters of Educational Technology and Applied Learning Sciences (METALS) program, will be available. On 4th Wednesdays, you will have the opportunity to speak with our learning engineers.
Module 1: Segmenting and Pretraining 
Describe the segmenting principle and why it is effective for learning

Recognize when the segmenting principle has been violated and when it has been applied well

Describe how CTA can be used to improve the application of the segmenting and pretraining principles

Describe the pretraining principle and why it is effective for learning

Recognize when the pretraining principle has been violated and when it has been applied well

Apply multimedia principles to improve worked examples
Module 2: Learning Together Virtually 
Define computer supported collaborative learning (CSCL)
Apply collaborative learning strategies

Consider collaborative assignments for challenging tasks.
Optimize group size, composition, and interdependence.
Match synchronous and asynchronous assignments to the collaborative goal. 
Maximize social presence in online collaborative environments.
Use structured collaboration processes to optimize team outcomes.
Module 3: E-Learning to Build Problem Solving Skill
Distinguish among 3 types of thinking skills (Creative, Critical, Metacognition)

Apply thinking skills principles

Focus on job-specific thinking skills
Design whole-task learning environments
Make thinking processes explicit
Base lessons on cognitive task analysis
Module 4: Learning with Computer Games
Explain how games are different from the general idea of practice
Evaluate value-added, cognitive consequences, and media comparison experimental research designs
Describe features demonstrated in value-added research to increase the instructional effectiveness of computer games
Module 5: Course Project or Final Exam
At the end of the course, you'll have an opportunity to do a little project where you will design a game prototype based on accumulated evidence in research. That will provide you with a nice experience to apply the fundamentals you will learn in the modules to a larger, more authentic, context. It will be graded by the instructor and you will receive personalized feedback along with a sample solution.
You will have an alternative option to take a final exam where you will answer 20 questions. The exam can be taken multiple times and each time new questions are randomly selected from a pool of more than 150 questions.
You are also free to do both the course project and the final exam, we will consider the one in which you score more for counting towards the certificate.
Researchers, product/UX designers, instructional designers, and students who want to learn about various techniques for enriching active learning. Anyone interested in edtech.
This course will help you:
Apply segmenting, pretraining, and thinking skills principles
Use collaborative learning and gameplay strategies to enhance learning
Evaluate value-added, cognitive consequences, and media comparison experimental research designs
Recognize when any of the techniques are violated and when they have been applied well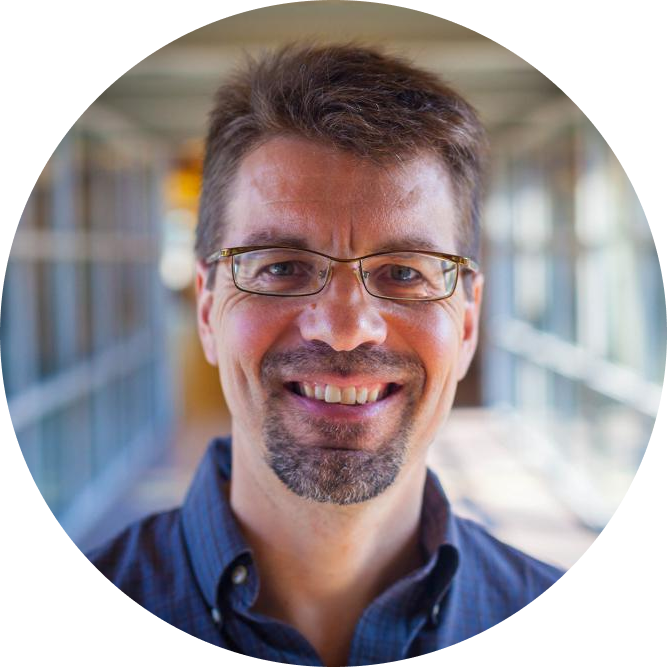 Dr. Ken Koedinger
is a professor of Human-Computer Interaction and Psychology at Carnegie Mellon University. Dr. Koedinger has an M.S. in Computer Science, a Ph.D. in Cognitive Psychology, and experience teaching in an urban high school. His multidisciplinary background supports his research goals of understanding human learning and creating educational technologies…
Upon successful completion of the program, participants will receive a verified digital certificate of completion from Carnegie Mellon University's Open Learning Initiative.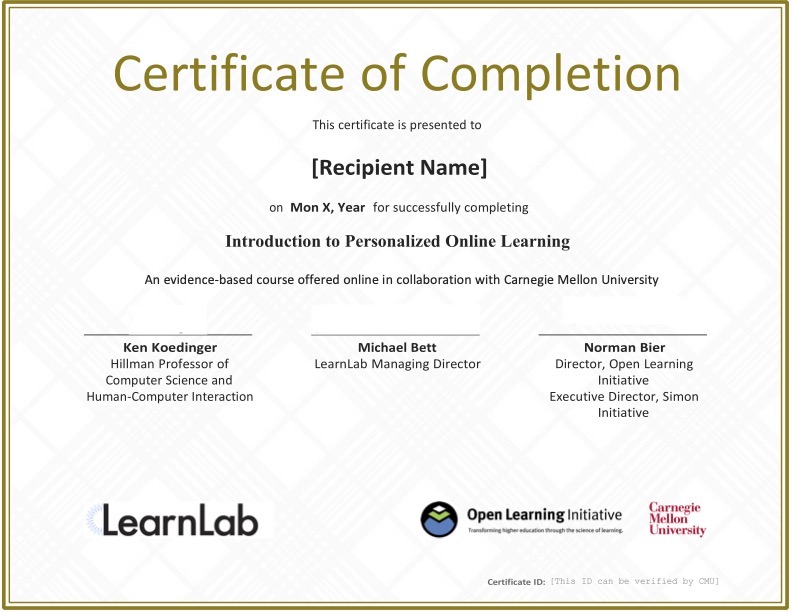 In addition to the knowledge and immediately applicable frameworks you will gain by attending your selected courses, you will benefit from:
A digital, verified version of your Executive Certificate (Smart Certificate) you can add to your resume and LinkedIn
Networking with a global group of your peers and instructors for advancing your career
Register and start taking the course in four steps:
1. Enter your email address 
2. Watch this short video for instructions on how to register in OLI.
3. For this course, copy the course key: TAL-001
4. Click on this link to Carnegie Mellon University's Open Initiative to register and try out the course for 48 hours before payment is due.
5. (Optional but highly recommended) Set OLI to automatically resume from where you left off in the course.
1) Click on your name in the upper right corner to bring up your OLI profile settings.
2) Change the option on the dropdown to resume automatically.
3) Lastly, select UPDATE.
You are all set!